This diary belongs to

And is for his/her eyes only!
If found, do not open, instead return to: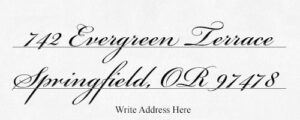 "No! Don't! Please...Stop. ;)"
"Oh, Dear... I can't believe what I did. I can't believe that I enjoyed it! I can't believe I did it all in one day!"
Recent Entries
!!STOP!!
If you are new to my Diary DO NOT START IN THE MIDDLE!!! Join me on my journey and start from Entry #1. I promise you'll enjoy the ride 10x more!
!!STOP!!
Entry# 1 - 5:00 am ~5:59 am Here goes, this is how the whole day …

Read Entry

Entry# 0 - Hello, My name is Marge Simpson I'm a stay at home mom …

Read Entry
Upcoming Entries
Entry# 3 - 7:00am~7:59am

Entry# 2 - 6:00am~6:59am
Help Support Hell's Basement!